Title: My Soul to Keep
Series: Soul Screamers, #3
Author: Rachel Vincent
Category: Paranormal/Romance
Genre: Young Adult
Rating: 4 stars out of 5
Kaylee has one addiction: her very hot, very popular boyfriend, Nash. A banshee like Kaylee, Nash understands her like no one else. Nothing can come between them.Until something does.Demon breath. No, not the toothpaste-challenged kind. The Netherworld kind. The kind that reallycan kill you. Somehow the super-addictive substance has made its way to the human world. But how? Kaylee and Nash have to cut off the source and protect their friends—one of whom is already hooked.And so is someone else…
*Warning: This review may contain spoilers if you have not read this book or the other books in the series*
Dear lord, I swear each book, in this series, just keeps getting better and better. And I just keep falling harder and harder for Tod. Yes, My Soul to Keep was amazing, Rachel did once again a brilliant job. She took me on a trip, a journey into Kaylee's world, to the Netherworld, the world of creatures that are unique, interesting and creepy.
If you haven't started this series, or keep putting it off, I suggest you start it now! If you like a intense paranormal story that takes you into a world that is both unbelievable and believable, combined with passionate love and romance, drama and other worldly creatures that kinda scare me, The Soul Screamers Series is a series you have to start!
'Hellion equals evil. Period
'
Kaylee's life is just one Netherworld adventure after another. Just when she thinks she can have a moment of peace, well, that all goes down the drain. And fast.
Kaylee just wants to spend some normal, none hellion involvement, time with her hot boyfriend. Normal is just so hard for her though.
That doesn't happen, 'cause it seems normal just doesn't like Kaylee. Something is going on, and it involves people that she knows.
Something is going around her high school.
A drug from the Netherworld.
Demon's Breath.
And it has killer side effects.
So once again, Kaylee takes matters into her own hands. She has to stop Demon's Breath from spreading or normal, teenage humans will start getting addicted, lose their minds, or even die from this Netherworld drug.
Kaylee just can't seem to catch a break.
'
The supernatural world is so far from fair.
'
I always love the feeling I get whenever I enter into the world that Rachel created. I am able to get lost and go on an amazing journey. One filled with so many emotions. And I am able to absorb it all, feel what the characters are feeling, the despair, the hope, the love, and the bravery. Each book also seems to be better than the next one, and once I finish one, I have to start the next book in the series. It's quite addicting
.
Not only is the story of
Soul Screamers
captivating, but the characters are also very intriguing. I saw growth in them all. I even fall more in love with some, some I got to know better, and others, well,
aren't
on my 'good' list.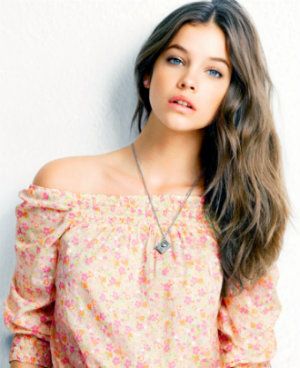 Kaylee Cavanaugh
What I love about Kaylee is how she takes matters into her own hands. If she can help, she sure damn well! I also saw strong character growth with her, she has always been strong, but with each book it just shines more and more. When she sees that Demon's Breath is being consumed by people she knows, she acts. She knows she has to do something. It seems that trouble always seems to find Kaylee. She is a female character that is both strong, and very brave.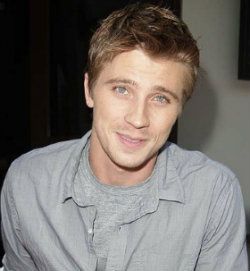 Tod Hudson

Then Tod, the whole time I was reading, I just kept chanting Tod's name. TOD TOD TOD. Okay, maybe I'm board lining obsessed. But I just love Tod's character. And in My Soul to Keep, you get to see him a lot more of him. I also felt you get to know him better, too. Get a glimpse of just who Tod is. And boy did I love that!! I always enjoy Tod's sense of humor; it had me cracking up with every 'dead' or 'reaper' joke that came out of his mouth. Also in MSTK, we get to see a friendship build between Kaylee and Tod. Which I enjoyed. I cannot wait to see and learn more about him!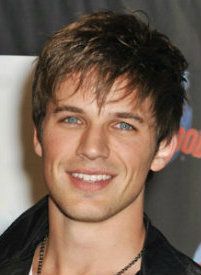 Nash Hudson
Now, Nash has never been one of my favorite characters, I don't hate him, but I don't love him. I can stand him, but he's just not one I practically enjoy. One thing though, as sweet and charming as he is, I could never really, and still can't, see why Kaylee loves him. And in this book, their relationship really gets tested. It gets put in the spotlight, sort to speak. The pressure is put on them, in many ways. From the beginning of the series I have always felt something off about his character. I guess I just can't fully trust him.
Also, many other familiar faces are back, along with some new ones, too. Some I am was happy to see, some not so much.
From the beginning of the book I took a guess as to what was going to happen. Something I felt might take place, and well, it did. It was a bit of a predictable twist. But even though I figured one event out, that doesn't take anything away from the story, it
didn't
make me want to give up on the series, or stop reading, actually it had the opposite effect. I'm even more addicted.
Rachel's storytelling, her way of writing just pulls me in. So much has happened in this one book, that I couldn't control myself and picked up the next book right away. With the nice pacing of the story, the character growth and a world that is very much creepy as it seems real, I was able to get lost in My Soul to Keep. I cannot wait to see just where Rachel is taking this series!!