Welcome to It's Monday! What Are You Reading! This is a great way to plan out your reading week and see what others are currently reading as well… you never know where that next "must read" book will come from!
Injured and on the run, it has been seven days since June and Day barely escaped Los Angeles and the Republic with their lives. Day is believed dead having lost his own brother to an execution squad who thought they were assassinating him. June is now the Republic's most wanted traitor.

Desperate for help, they turn to the Patriots - a vigilante rebel group sworn to bring down the Republic.

But can they trust them or have they unwittingly become pawns in the most terrifying of political games?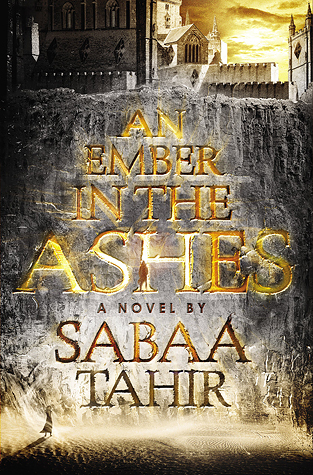 AN EMBER IN THE ASHES is a thought-provoking, heart-wrenching and pulse-pounding read. Set in a rich, high-fantasy world with echoes of ancient Rome, it tells the story of a slave fighting for her family and a young soldier fighting for his freedom.




Laia is a slave. Elias is a soldier. Neither is free.




Under the Martial Empire, defiance is met with death. Those who do not vow their blood and bodies to the Emperor risk the execution of their loved ones and the destruction of all they hold dear.




It is in this brutal world, inspired by ancient Rome, that Laia lives with her grandparents and older brother. The family ekes out an existence in the Empire's impoverished backstreets. They do not challenge the Empire. They've seen what happens to those who do.




But when Laia's brother is arrested for treason, Laia is forced to make a decision. In exchange for help from rebels who promise to rescue her brother, she will risk her life to spy for them from within the Empire's greatest military academy.




There, Laia meets Elias, the school's finest soldier—and secretly, its most unwilling. Elias wants only to be free of the tyranny he's being trained to enforce. He and Laia will soon realize that their destinies are intertwined—and that their choices will change the fate of the Empire itself.