Welcome to It's Monday! What Are You Reading! This is a great way to plan out your reading week and see what others are currently reading as well… you never know where that next "must read" book will come from!
From the author of the New York Times bestselling Bad Boys novels comes the first in a dark, sexy contemporary trilogy.




Is she strong enough to trust the most dangerous man she's ever met? And is he strong enough to let her?




How would I describe myself? Well, I'm Muse Harper. I'm a twenty-something painter who loves red wine, quirky movies, and men with a fatal flaw. But that was before I met Jasper King. He became my fatal flaw. Eight months ago, I had a choice to make—abandon everything I've ever known to protect my family, or stay and risk someone getting hurt. I chose the former. My plan was working just fine until I found out my father had gone missing.




That's when I met Jasper. A bounty hunter with the eyes of a tiger and the nose of a bloodhound, he was supposed to help me find my father. What I didn't know was that meeting him was no accident. Hunting people isn't all that Jasper does. And helping me was only part of his plan. I just wish I'd found out sooner, before my heart got involved. But even then, I don't know if I'd have done things differently.




Now, I have another choice to make—trust the man that I'm falling in love with and hope that he'll do the right thing, or run as far away from him as I can get.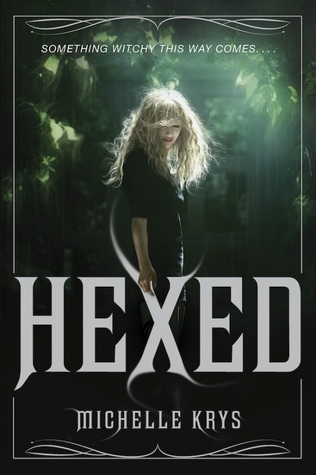 If high school is all about social status, Indigo Blackwood has it made. Sure, her quirky mom owns an occult shop, and a nerd just won't stop trying to be her friend, but Indie is a popular cheerleader with a football-star boyfriend and a social circle powerful enough to ruin everyone at school. Who wouldn't want to be her?




Then a guy dies right before her eyes. And the dusty old family Bible her mom is freakishly possessive of is stolen. But it's when a frustratingly sexy stranger named Bishop enters Indie's world that she learns her destiny involves a lot more than pom-poms and parties. If she doesn't get the Bible back, every witch on the planet will die. And that's seriously bad news for Indie, because according to Bishop, she's a witch too.




Suddenly forced into a centuries-old war between witches and sorcerers, Indie's about to uncover the many dark truths about her life—and a future unlike any she ever imagined on top of the cheer pyramid.



I'm going to finish Strong Enough today (it's really good), and then I plan to start Hexed!
Things are still a bit crazy in my life. Or I guess I can say discombobulating. But I'm slowly getting back into reading and hopefully posting and commenting as well! I miss it so much! *hugs book community*

What are you reading??