Welcome to It's Monday! What Are You Reading! This is a great way to plan out your reading week and see what others are currently reading as well… you never know where that next "must read" book will come from!
So I've been very busy as of late. The weekend before last I was in Florida and last weekend Husband and I moved. Which was a very long process because the little house we are renting needed quite a lot of fixing up. I've been very busy with painting and cleaning and trying to get the house in order. But I'm hoping this week things will slow down since we are in and there isn't much left for me to do within the house. (And that's why I've been pretty much missing from the blogging/bookish world). I'm so ready to have time to read and blog once again. :)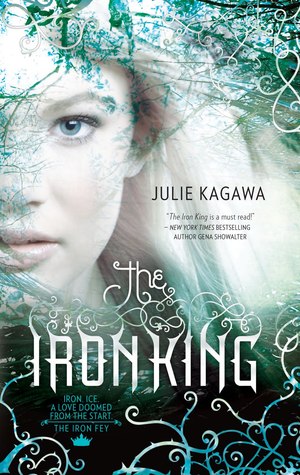 Meghan Chase has a secret destiny; one she could never have imagined.




Something has always felt slightly off in Meghan's life, ever since her father disappeared before her eyes when she was six. She has never quite fit in at school or at home.




When a dark stranger begins watching her from afar, and her prankster best friend becomes strangely protective of her, Meghan senses that everything she's known is about to change.




But she could never have guessed the truth - that she is the daughter of a mythical faery king and is a pawn in a deadly war. Now Meghan will learn just how far she'll go to save someone she cares about, to stop a mysterious evil, no faery creature dare face; and to find love with a young prince who might rather see her dead than let her touch his icy heart.
I've been wanting to start this one, so as a treat for being so busy the last two weeks, I decided to pick it up!
What are you reading??